Resolve's Gibraltar Location
---
In 2015, Resolve Marine acquired Steel Mac Ltd., a Gibraltar-based diving, salvage and marine services provider, and TP Towage, which serves as the only provider of harbour towage in and around the Port of Gibraltar. These two acquisitions portray Resolve's continual investment into our global response posture and client-focused attitude in maritime services.
We are pleased with our recent investments in Gibraltar and are very proud to establish a salvage station for Gibraltar and surrounding areas. "Gibraltar's strategic location, stable modern governance and thriving economy are many of the benefits we have identified during our decision process," said Joe Farrell, President and CEO of Resolve Marine.
This strategic move builds on Resolve's commitment to continued growth of the company's emergency response capabilities in Europe and Africa. In addition to Gibraltar, Resolve maintains response depots in Singapore, Mumbai, Shanghai, Cork, Ireland, and Dutch Harbour, Alaska. The company also maintains fully stocked response depots across the United States and offices in Fort Lauderdale, Florida; Mobile, Alabama; New Orleans, Louisiana, as well as Anchorage and Dutch Harbour, Alaska.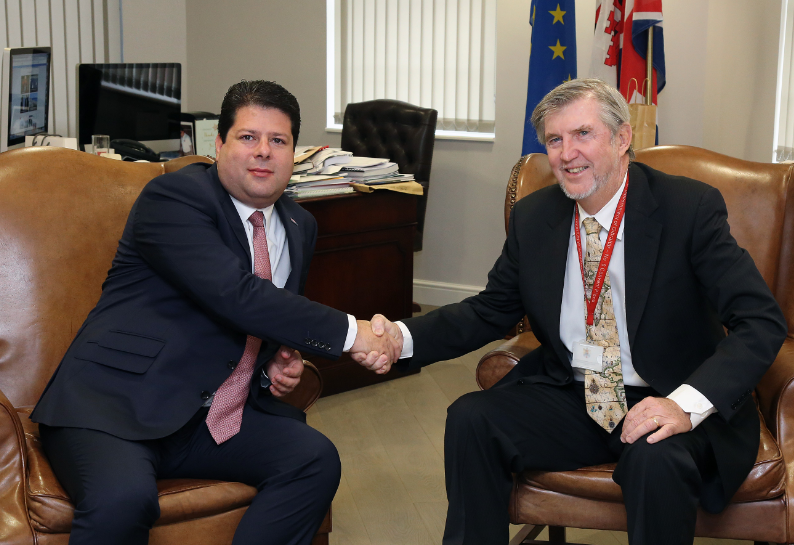 Resolve has positioned its 144tbp salvage tug, the RESOLVE BLIZZARD, in Gibraltar to provide firefighting, oil pollution control and emergency response services for the maritime industry across the Mediterranean, Africa, and Europe.
For more than 25 years, SteelMac has served the region around the Port of Gibraltar and North Africa with a wide range of support services including vessel emergency response, diving and R.O.V services, oil pollution response, marine/cargo surveying, waste handling, and plant hire.
"We are delighted. Resolve brings investment and global know-how to the table, which together with our established local reputation and infrastructure, can only benefit our community in the Mediterranean, North Africa, and the Port we operate in," said Elias Tapiero, who previously served as Managing Director of Steel Mac and is now Business Development Manager for Resolve Marine Gibraltar. "This also enables us to further enhance the services we offer and to provide these at a global level," he added.
When T.P. Towage Company was established in 1998, the company had been operating in the Port of Gibraltar for more than two decades previously as Howard Smith Towage and as its predecessor Alexandra Towing Company. T.P. Towage is a member of the British Tugowners Association and is an ISO 9001:2008 & BSOHSAS 18001:2007 accredited business.
The company provides harbour towage and towage related services in and around the Port of Gibraltar. It also offers a number of additional services such as Off Port Limits (OPL) operations and a complete ship-to-ship package that includes delivery and retrieval of related equipment and transfer of personnel.
Resolve's Marine Company History
---
In 1980, Resolve was founded in Fort Lauderdale, Florida by Joseph E. Farrell, Jr.  A US Coast Guard and US Navy veteran, Farrell acquired his first tug and served as captain and owner as he launched his marine salvage operation in Florida and the Caribbean.
Resolve grew along with its reputation for successful completion of challenging assignments. Expansion into maritime emergency response soon followed.  Farrell had recognized a need for salvors to be qualified to meet the new US Coast Guard requirements under the OPA-90 regulations that followed the Exxon Valdez oil spill disaster.  Through aggressive expansion of Resolve's emergency salvage & marine firefighting (SMFF) response capabilities, the company was soon positioned to respond to commercial tanker emergencies in U.S. waters.  Today, Resolve provides SMFF coverage for almost 25% of all vessels entering and working within U.S. waters.
As a leading SMFF service provider, Resolve required well-trained marine firefighters.  To meet Resolve's own needs and the needs of the maritime industry for marine firefighters, Farrell created specialized marine firefighting training programs.  In 1999, Resolve Maritime Academy was founded to train both Resolve responders and mariners in all sectors of the industry.
In 2006, Resolve acquired and developed a nine-acre port facility near Mobile, AL to serve the Gulf of Mexico.  The company expanded internationally, opening first a United Kingdom operations base followed by Singapore operations, to serve Europe and Asia.  A Mumbai office followed.  In 2010, Resolve acquired a New Orleans-based naval architecture and marine engineering firm to form Resolve Engineering Group, Inc.
In 2011, Resolve formed a Ship Pollution Response Organization joint-venture in China.  The Shanghai-based Shanghai Resolve-Shengmin OSRO Company (SRSOC) provides oil spill response services throughout the People's Republic of China ports and coastal waters.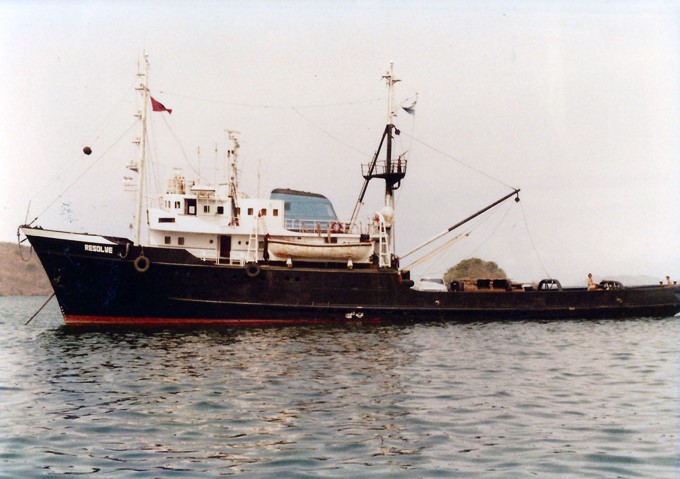 From 2012 to present, Resolve has expanded even more.  Additional establishments within the Americas now includes the far reaching, heavily trafficked, and remote area of Dutch Harbour, as well as the commercially buzzing region of Anchorage, AK. Resolve was recently granted APC (Alternate Planning Criteria) coverage capability by the USCG after a stringent vetting, and now offers coverage to nontank vessels transiting the coast of Alaska through a joint venture with NRC named 1-Call Alaska.
Across the pond, Resolve recently acquired two maritime companies within Gibraltar;  one harbour towage company, complete with four harbour tugs, and the other a marine services company capable of serving the marine industry off of Gibraltar, Spain, and beyond.
Resolve's most recent venture includes the creation of an emergency response outreach based in Cape Town, South Africa.  This new post consists of experienced Salvage Masters, Technicians, Divers, Emergency Response equipment and a Resolve owned Emergency Tow Vessel.